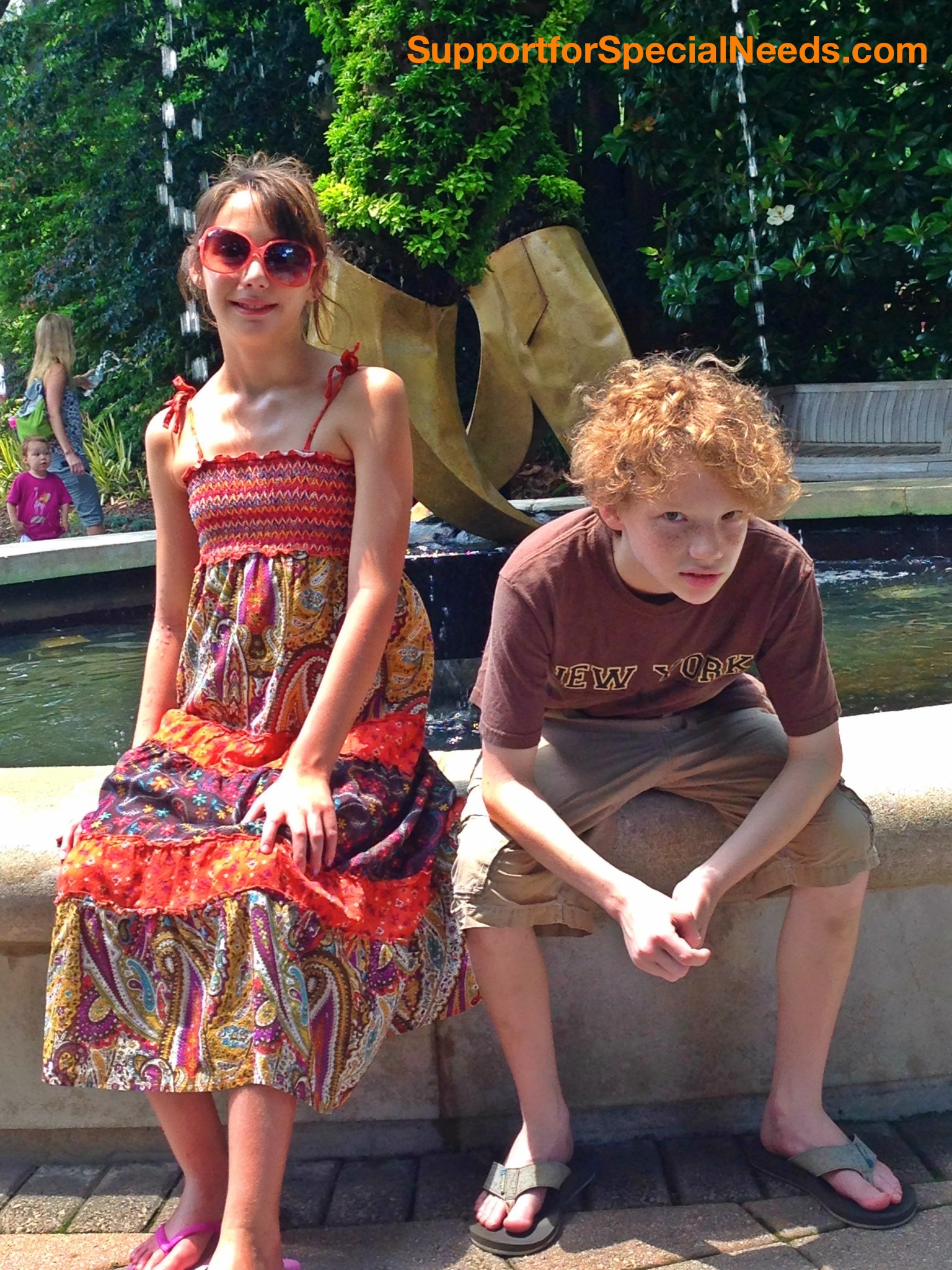 Julia Roberts' kids, born with a couple of health problems…an eye disorder called Ocularmotor Apraxia and Autosonomal Recessive Polycystic Kidney disease  (OMA & ARPKD) that they share and other issues alone to them. They both needed kidney transplants to survive. And probably more than one each to live an average lifespan.
They learned about PKD when their second child Quinnlin was born. A sharped-eyed ultrasound tech noticed enlarged kidneys at their last office ultrasound when they learned she was breech. During the manual flipping a week later the doctor noticed it as well. He instructed the parents to have her checked upon birth. They had an easy delivery with no signs of the common ARPKD breathing distress and no idea what the ultrasound would show: Quinnlin had PKD.
During the weeks that followed (a time Julia refers to as "The Fog") they learned about the disease, the impact and her prognosis of a transplant early in her life. Quinnlin's parents were devastated to learn three months later that their then three-year-old son (Gage) had it as well. Gage had declining kidney function at a slow rate for about two and a half years and went into the acute kidney failure stage over Summer 2006. The crisis stage happened pretty quick and Gage went on dialysis. Dialysis. That's not a word Julia thought would ever roll off the tongue.
The Plan – always The Plan, was to do a preemptive transplant using one of his parents' kidneys. With both parents unable to donate, four friends were willing to be tested. Two moved to blood cross match. That is not a process that can move faster than it does. It's a test and a lesson in patience.
Gage was able to get a kidney transplant on March 27, 2007. The donor, Jody – a friend from their church – donated her kidney and the "gift of life." Gage's health will be monitored throughout his life and both children are at risk to get illnesses and infections they can easily get because of immunosuppression.
Quinnlin had her transplant on September 29, 2009, also her 8th birthday. The donor, Cheryl, also comes from their church (Methodists). Cheryl is the wife of Steve, the associate minister at the time Quinnlin was born. The families prayed together when Quinnlin was an itty-bitty baby that she would find a kidney donor when she needed one – they just didn't know it would be Steve's wife wife.
They are both on a lot of meds. They also go to the hospital a lot for appointments, some routine, some not. It honestly never stops. There is always something, as the saying goes.
Gage had a very traumatic bout of clinical depression that began in the summer and fall of 08 and there wasn't and isn't always a clear way to deal with depression. He was suicidal for a long time, during which truer words could not be spoken: "We're as happy as our saddest child, aren't we?" My, how true were those words? His depression and PTSD is as a result of the medical intervention/trauma he endured at a time when he didn't have the vocabulary or the thought process to understand it. Plus, let's face it; he was sick and fighting for his life. He didn't have time to learn coping skills.
In January 2010 Gage was hospitalized in a psychiatric hospital for kids and teens for his safety and to find medication that would help him. That turned out to be a game changer. The thing to do if you ever think your child has a mental illness? Find a doctor who isn't afraid of prescribing meds that can help. The Roberts stayed with the wrong doctor too long. The diagnosis isn't exactly simple but it doesn't matter. Happily, the famiy found a doctor that believes in helping a child live a more functional life with meds – no matter what the diagnosis. Gage is amazingly resilient. He's the bravest person his family knows and they believe he's meant to do great things with his life.
The family, including Gage, has learned people are often afraid to discuss mental health issues in public. If you have a child with a mental illness who needs extra support from those around him, don't expect it abundantly. The stigma is still there. They decided to be public about Gage's story because A) Keeping silent would have meant they thought it was something to be ashamed of and B) They wanted to own our story. This way means they get to spin the truth and what they want out there. Gage knows his story is public and so far has been steadfast to keep it public.
He's growing and changing and living. He even laughs again. He will even look you in the eye and ask questions. That didn't happen for over 2 years and so anyone who wants to say don't medicate your kids…has not seen the before and after of Gage.
Both kids are in a school for kids with learning differences and doing well. They are currently in 6th and 8th grades. As parents, the Roberts never thought we'd have to juggle school, dialysis and doctor's appointments with piano, swimming lessons and regular life things like home work and laundry and work, but they did and do and they do okay as parents and as a couple.
The Roberts feel lucky and blessed to have a strong support system of our families and friends…the people they call The Village. At times throughout this drama they are the people who show up and have had enough faith when they don't and they're extremely grateful for them. It also helps the Roberts have an incredible medical care team for the kids at Children's Healthcare of Atlanta, Egleston Campus.
They've learned a lot about themselves throughout this process – most of it good. And well, they've learned that it doesn't hurt to have a sense of humor either.
—–
Julia also serves on the Advisory Council for Children's Healthcare of Atlanta, on the Board of Trustees of the PKD Foundation and volunteers her time to support parents whose children or fetuses are newly diagnosed with ARPKD, ADPKD and other cystic diseases. It's one of the most challenging and rewarding things I do.
www.pkdcure.org
www.arpkdstudies.uab.edu for information on Gage and Quinn's type of PKD
Visit Julia's professional site The Other Julia Roberts
Post Footer automatically generated by Add Post Footer Plugin for wordpress.