Listen to Your Mother. Listening well.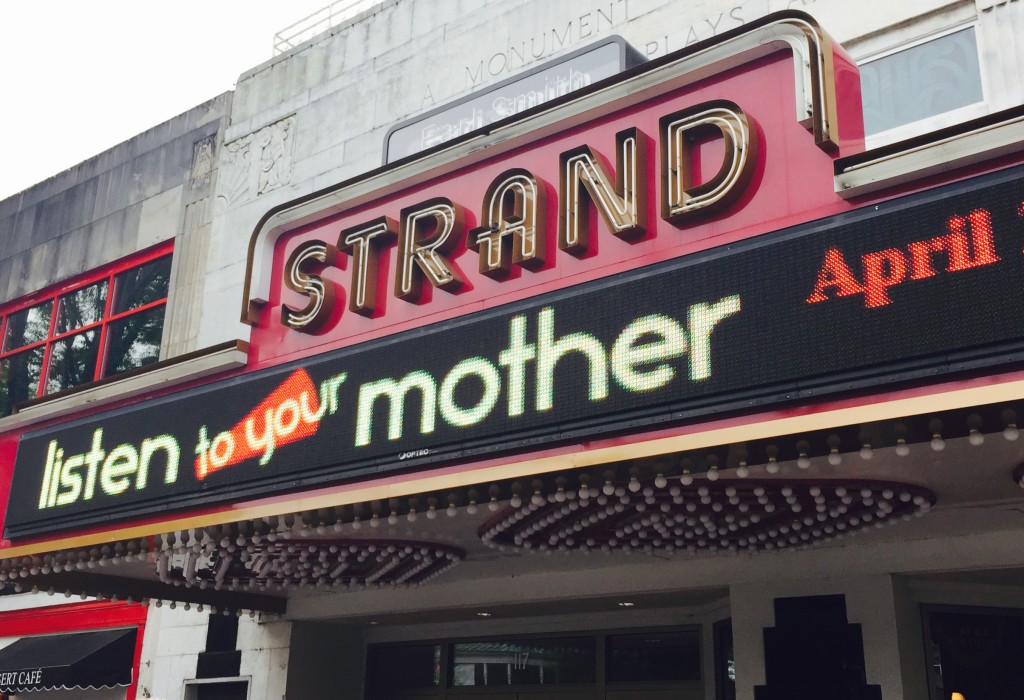 This past Saturday I had the honor to read a piece I wrote about my kids at one of the 39 shows across the country for the Listen to Your Mother show (LTYM) this season.
My 2014 was really terrible. I had a lot of loss. I did have moments where I dug in plowed through the pain because I had to, but there have been many instances in just these first four months of 2015 where the pain has sometimes pulled me back into last year. I have started coming out of the shock as I realized on a trip with a friend. Still though, last year weighed me down.
Reading at the LTYM Atlanta show was an extremely positive experience. For starters, my piece was funny. I wrote a funny piece, not a piece about my kids' uncertain lives, or my son wanting to kill himself, or even about the struggles and challenges of raising kids with multiple issues including life-threatening ones. That was both unusual and freeing. Also because I was so very honored and humbled really, to share the stage with wildly talented women. Lastly, reading my piece was such a turning point for me to leave what happened to me in 2014 behind, even though I thought I did at the change of the calendar on January 1, 2015.
I knew reading would be a wonderful experience (I read at an open mic night at BlogHer one year). It was just so much more than I thought it would be. When I took the stage with the other performers and the two producers here in Atlanta – Jana of Jana's Thinking Place and Miranda of Caffeine and Cabernet – I didn't know it would push me to look forward and not back. Not that I can ever forget last year or even ignore the impact, especially as I'm still dealing with some of the outcome, but now I know in my soul that the "forward" I'm speaking of is all mine to grab, whatever it means to me.
I've been afraid of forward. Even while wishing things would be better this year, I've been terrified to believe it so, because I didn't want to be disappointed. I've had enough disappointment to last me a while. I missed hearing my own mother's voice telling me to move forward as I listened to the other readers talk about their mothers and mothering.
I longed for her to tell me again everything will work out even if I don't think it will. I longed to hear her smooth voice with the northern accent and a southern twist tell me that I am resilient and pragmatic. That I would make the right choices when I need to and not one moment before because that's the kind of person – especially the kind of mother – I am. I wanted to hear her again tell me I have always been and will always be strong enough to face whatever I have to and I would not forget to find ways to be happy, even in turmoil. She always said I had it in me to live a happy life, no matter what.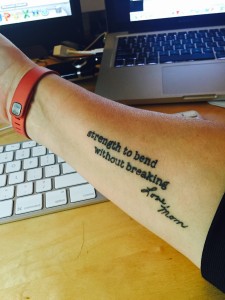 When the Listen to Your Mother show came to an end, I felt the need to use it as a starting point. I remembered that I'm not one to let something that happened to me define me. We are never what happens to us, we are what we do with the experience.
When I get sad about my mother dying last year, I think about what she gave me. She gave me the best parts of herself, the very best parts. High on the list is the strength to bend without breaking. "Like a willow tree," she had said of me recently in a collaborative art project.
I realized at the end of the night I was overwhelmed with emotion because what I'm doing is the epitome of listening to my mother. I'm moving forward and bending.
——————
Note: To support the site we make money on some products, product categories and services that we talk about on this website through affiliate relationships with the merchants in question. We get a small commission on sales of those products.That in no way affects our opinions of those products and services.