Supporting Young Adults With Learning Disabilities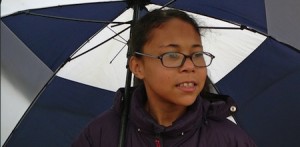 Americans have been positively affected by the American with Disabilities Act (ADA), which mandates that certain services and assistance be given to people with disabilities. As effective as this law is, there are still many loopholes that fail to provide all the necessary support persons with disabilities need.  Special needs services provided by caring needs assistant providers can bridge the gap and provide people needing assistance with daily life issues a reliable resource. An adult with special needs wanting to live independently can face many obstacles. Being able to secure the help to make independent living a reality is a integral component of making an adult with special needs become self sufficient.
What Services Are Provided
Special needs support comes in various forms and can be delivered in such a way as to empower the special needs adult.  Wanting to have the skills to maintain their lives and live alone or with a roommate requires special needs adults to seek out resources and special needs providers. From securing a job for special needs adults to help with renting an apartment, managing their finances and staying on a budget, cooking healthy meals and other social skills the special needs assistant will provide the support needed.
Securing Employment
Most adults whether special needs or not need to have employment to support their lifestyle. For special needs adults procuring employment can present unique challenges.  Having someone that will walk with the special needs adult through the job seeking process, assist in completing the job application and help prepare for the job interview is paramount in becoming independent. Special needs assistants are trained and experienced in providing this support to those who need assistance.
Managing Finances and Staying on a Budget
Once the job is secured and the apartment or living space is a reality the special needs adults will have to maintain their lifestyle and special attention needs to be given to how to manage money and live within budget constraints.  In addition to paying rent or mortgage, the special needs individual will have to learn how to manage utility bills, buy food and clothing and set aside some funds to have fun.  Special needs counselors and providers will assist in integrating these life skills into the day to day management of independent living.
Special needs support is often provided by Life Coaches in an academic program especially designed to prepare young adults with special needs to live alone.  These same services can be tailored to the special needs adult on a one to one basis by a special needs assistant within your community. These individuals will not only provide all the services mentioned above but will also address local issues such as transportation navigation, involvement in community activities, and the preparation of healthy meals.  The personal connection with the "life skills coach" will build confidence in the adult with special needs and enable them to effectively maintain their independent living choices.
Barbara Richardson owns Elements Services: Special Needs Support Services provided at the home of young adults with various disabilities in the Chicago-area. Barbara offers Life skills/Coaching which includes Budgeting, Career supports and Social support. You can become a fan of Elements Services on Facebook here.
Note: To support the site we make money on some products, product categories and services that we talk about on this website through affiliate relationships with the merchants in question. We get a small commission on sales of those products.That in no way affects our opinions of those products and services.
About The Author
Julia Roberts
Julia Roberts is founder of Support for Special Needs and has been a regular contributor since its inception in May 2010. A mom to two kids with special needs, she didn't want other parents to feel what is the often isolating world of raising a child (or two!) with disabilities. Her kids had kidney transplants at the age of eight and will need liver transplants in the future as a result of ARPKD/CHF. They both have vision disorders and learning disabilities.