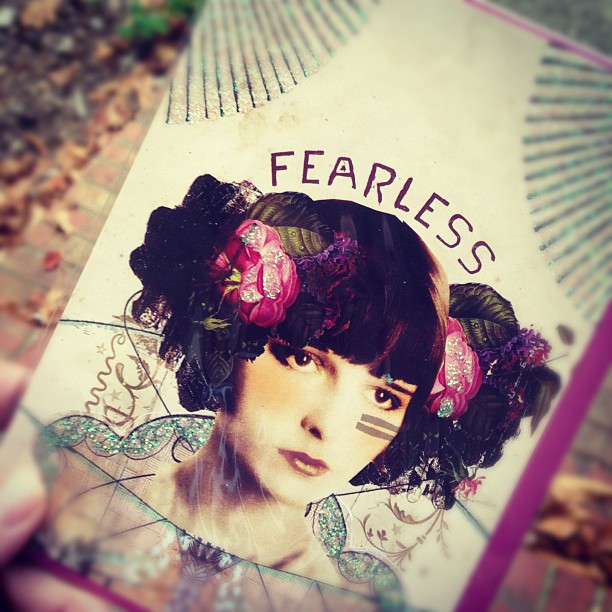 Grab the fearless in you
Before the fear gets in
Listen to the inner voice
Reach higher, reach past
Stand up, rise above
Leave behind
Sadness, despair
Leave behind
The impossible
Thing that grabs your joy
Be not afraid
You have it in you
To change what you want
To do what you want
Hang on to yourself
Be fearless today.
Card above from Papaya! Art Shop.
—–
This is part of the NaBloPoMo program for people writing on their sites everyday in November.
—–
Note: To support the site we make money on some products, product categories and services that we talk about on this website through affiliate relationships with the merchants in question. We get a small commission on sales of those products.That in no way affects our opinions of those products and services.