The Wide and Swift River Grows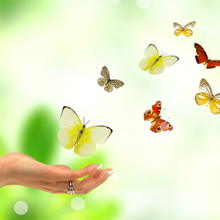 I'm a pretty social person. I generally like to be around (nice) people. I like the give and take of friendship. I like to find new friends that I have common ground with and I like to build friendships. I work hard at maintaining friendships.
Single or married, I've always had time for my friends. Yes, it changed when I became involved with my then boyfriend and future husband, but I still worked hard at my friendships.
Then kids came and The Fog (a time I refer to as the year after our kids were diagnosed with a life-threatening kidney disease) set in and I wasn't so hot in keeping in touch and connected to my friends.
But you know what?
They stayed connected with me. My friends surrounded me with love and compassion and understanding and prayers and tangible help. They helped by showing up to alleviate what burdens they could (grocery shopping, laundry, dinners) and so for a long time they carried me. The often still do carry me when I need it but I'm better at balancing the give and take nearly 9 years into our new normal life.
One of the perfect things about the Internet is the opportunity to widen the community of people who can be supported and who can support. Community is the basis for this site when it was dreamed up by my friend, Dawn and myself.
Our friendship grew out of the Internet. I'd found her through a maze of infertility blogs when she was adopting her second child. In one of the crazy twists of Internet fate we connected. Through watching her adoption through her blog, then working together in freelance writing, then through my kids' kidney transplants and everything in between there that was laced with happiness and turmoil.
Other friends throughout our journey include a best friend, friends who behave like my sisters as aunties to my kids, sisters who are friends, friends who knew me when I had another last name, friends from an old neighborhood, friends from a new one, women with kidney-challenged kids, women who work for the non-profit we're involved with to offer support to other parents like us.
All of the friends in my life have a unique space to fill and I in their lives. Our friendships are like a river; wide at some parts, narrow at others. Wide and narrow when needed but always flowing. Like the river that can be narrow for miles, friendships change because our lives change and our needs of each other change.
This site is the opportunity to build a broader community. A chance for us to welcome more information, resources, support and friendship into our lives. In the bigger sense of community I hope that other resources for families of kids with special needs join us here and that we can engage in relationships as important as my friends who've supported our family over the years.
Thank you, thank you for visiting, for registering, for engaging with each other and with me.
I hope, oh how I hope, that our river grows wide and runs swiftly.
Note: To support the site we make money on some products, product categories and services that we talk about on this website through affiliate relationships with the merchants in question. We get a small commission on sales of those products.That in no way affects our opinions of those products and services.
About The Author
Julia Roberts
Julia Roberts is founder of Support for Special Needs and has been a regular contributor since its inception in May 2010. A mom to two kids with special needs, she didn't want other parents to feel what is the often isolating world of raising a child (or two!) with disabilities. Her kids had kidney transplants at the age of eight and will need liver transplants in the future as a result of ARPKD/CHF. They both have vision disorders and learning disabilities.