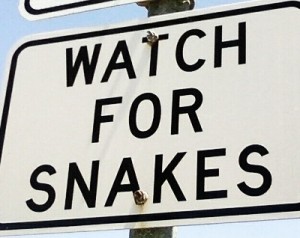 The story of Dylan Farrow and her public assertion of sexual assault suffered at the hands of Woody Allen twenty years ago has held my attention for the better part of a week. (I'm afraid that by the time this posts, the world will have moved on from this story. Here's hoping.)
It's an important story that exposes a lot of ugliness about our society and why it is still so difficult for rape victims to even come forward with their stories, much less find any justice. There has been a lot of very good writing on the topic by writers like Andrea Grimes and Aaron Bady and Tara Murtha, enough so that the world doesn't need more from an old white male like me. Go read their essays.
As for me, the story crawled under my skin and just sort of stayed there. No big mystery why, I guess. When you read the details of Dylan Farrow's case, the thing that comes up again and again is the disbelief that was piled on her from all directions. She's twenty-eight now, and her account hasn't changed, and yet there's still an ongoing discussion of how much her account can be trusted. She was too young, she was manipulated, she's lying, she's brainwashed, it couldn't have happened, her mother is using her, she's emotionally unbalanced, don't you like Woody Allen movies? It feels shameful, dirty, grotesque. The statistics for false rape accusations are ridiculously low, in the single digits, and yet there's this persistent narrative presuming a kind of "he said, she said, we can never know for certain" balance. Watching how this story unfolds and how the original assault was just the beginning of the indignities visited upon Dylan Farrow, I honestly find it amazing that anyone ever comes forward at all.
So it's frightening, imagining a young girl trying to navigate such an awful experience and to somehow convince the adults who are supposed to protect her that she's telling the truth. For a child, that's particularly hard because it is very likely that the truth she's trying to tell is one that lies far beyond her understanding. We demand that children report unspeakable acts as if they are adults, as if their realm of experience could possible include such betrayal.
And it terrifies me, because for young people with disabilities, particularly intellectual disabilities and ESPECIALLY girls, such experiences occur at such a high rate that they are statistically unlikely to make it through their lives unscathed. And their ability to report it, let alone wrap their heads around what is happening to them, makes them a particularly vulnerable population. Vulnerable, and enticing.
I wrote about this before, last year after another big ugly news story brought the topic to the top of the news cycle for a little while. I'll simply quote the relevant part, because it bears repeating:
In 2007, according to data from the National Crime Victimization Survey, about 47,000 persons with disabilities were victims of rape; rates of rape and sexual assault were more than twice those for people without disabilities. And among that population, people with cognitive disabilities had an even higher risk of being violently victimized than those with any other type of disability.
A Canadian study showed remarkable numbers for sexual assault among different categories of disability. 40% of women with disabilities have been assaulted or raped; 54% of boys who are deaf and 50% of deaf girls; 68% of psychiatric outpatients and 81% of psychiatric inpatients. According to one 1995 study, more than 90% of persons with developmental disabilities will experience some form of sexual abuse at some point in their lives. Almost 50% will experience ten or more such incidents.
And almost all of those incidents of abuse will be carried out by people who are familiar with and trusted by the victims.
—–
In her fourteen years on this earth, Schuyler has taught me a great many things. She has, in fact, profoundly changed the person I am. She's shown me that language matters, that humor at the expense of those with less power isn't humor at all. She's taught me to listen, to really listen, and to see the world as a place where every human being has intrinsic worth. Schuyler has shown me what perseverance looks like. She's taught me about unconditional love.
But being Schuyler's father has also shown me, again and again with stark clarity, that there really are monsters in this world, and some of them smile pretty smiles and take your daughter by the hand if you let them, and God, do I hope I'm alert enough to know those monsters when I see them.
I hope she knows them when she sees them, too. I'm pretty sure she doesn't, though.
Note: To support the site we make money on some products, product categories and services that we talk about on this website through affiliate relationships with the merchants in question. We get a small commission on sales of those products.That in no way affects our opinions of those products and services.