A Special Kind of Walk-in Closet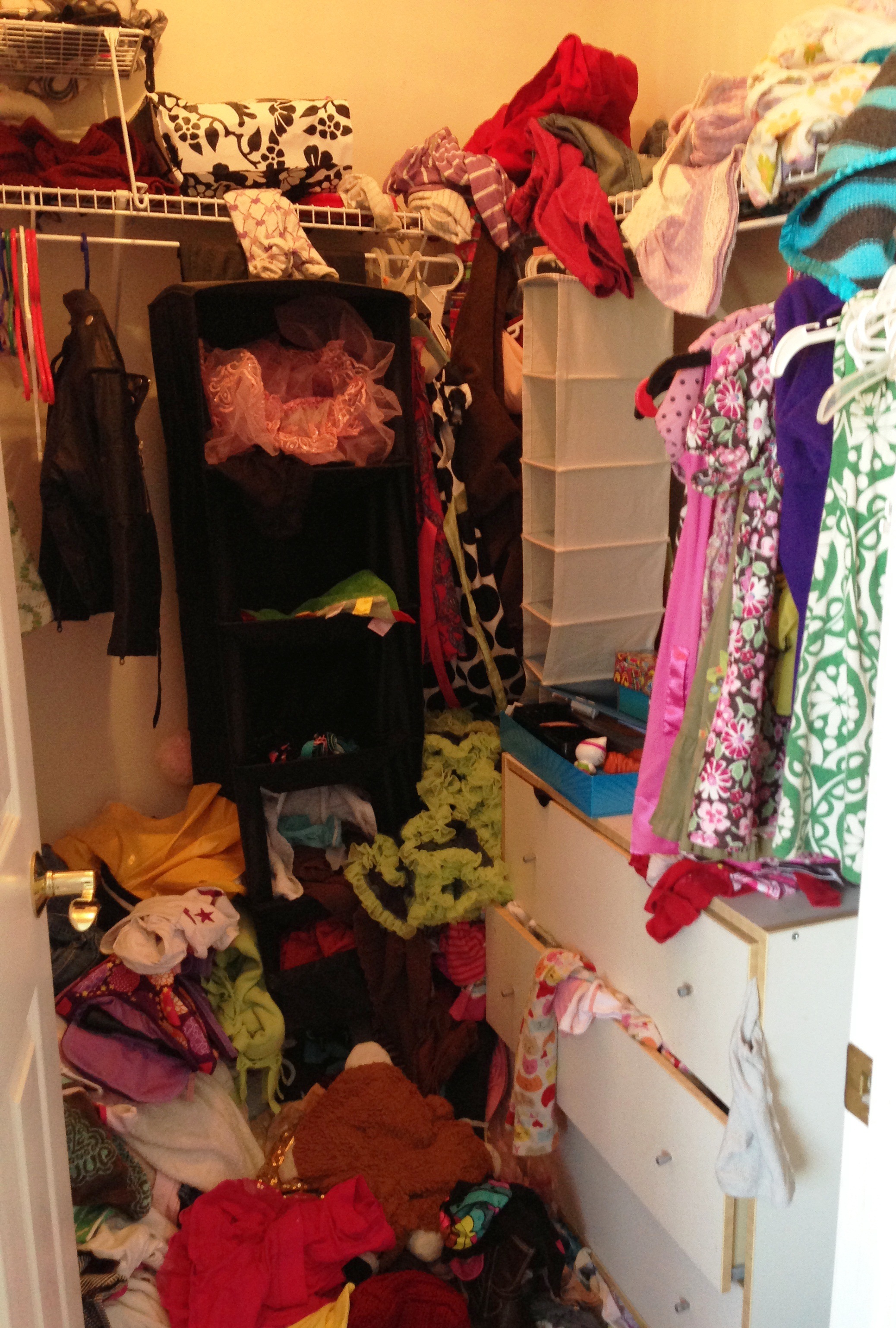 Special Spaces creates dream bedrooms for children with life-threatening medical conditions.  I read about them in my local paper and was inspired to volunteer my professional organizing services for one of their bedroom makeovers.  The director of a local affiliate was enthusiastic about my possible participation and added me to her list of service providers.
Several months later, I received a request.  The director explained that a parent (check-out her blog, "Terra Talking") for an upcoming makeover was wondering if the team could create a space to prepare and store her daughter's daily medications.   Specifically, she was wondering if medical supplies from around the home could be organized into a small walk-in closet in one of the bedrooms.  Instead of being used for clothing, the closet would be transformed into a semi-sterile place to store and mix daily medications.  The goal was to keep the complex array of medical supplies organized and out of sight.
A walk-in closet for medication?  Why not!
I received the dimensions of the closet, the budget constraints, the timeline, and got into problem solving mode.  We wanted the room to be clearly labeled and functional.  The director also had a passion for design and hoped we could create something special.  Additionally, she had the closet wired the day of the makeover so we could put a mini-fridge in it!
Because the bedroom mural and theme were Little Mermaid inspired (created by Crayons Gone Wild! Murals), I was looking for a way to coordinate the medication closet with the theme.  Beach?  Princesses?  If the medications were more serious and for the adults, why not design it around the concept of a Captain's Quarters of a ship?  The director quickly located an authentic-looking wooden ship steering wheel to hang on the back wall.  Ahoy!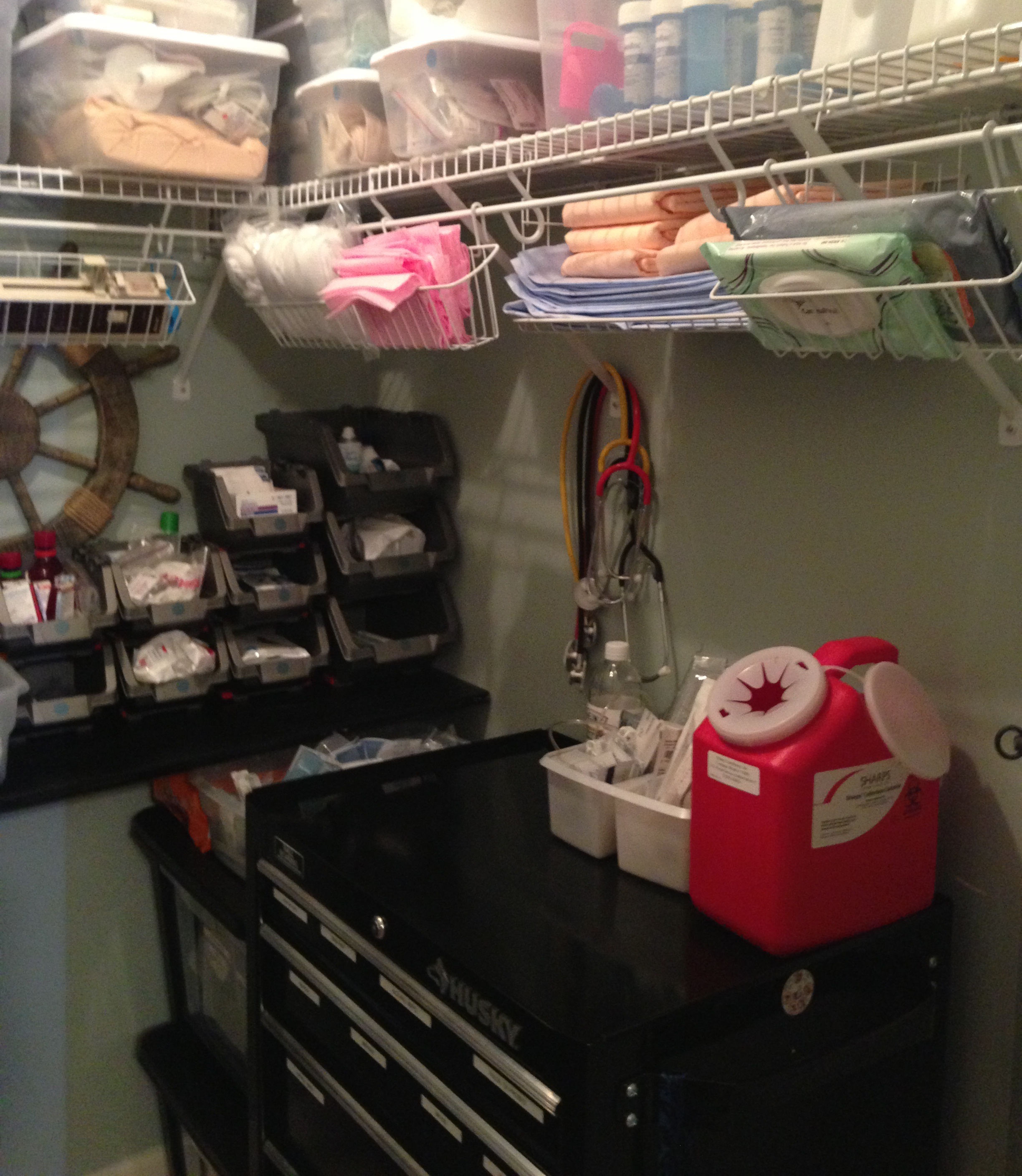 The K4 Makeover Extravaganza (all four girls in the home have names that start with the letter, "K") was a rewarding experience for me.  Rather than overlook the all important medical supplies, I was able to help the team fulfill this special request.  The closet was organized to give them easy access to everything while keeping it a fun bedroom.  It was life-changing for this family to have all the supplies at hand, but also stored behind a closed door.
What would you put in  your special kind of walk-in closet?
Note: To support the site we make money on some products, product categories and services that we talk about on this website through affiliate relationships with the merchants in question. We get a small commission on sales of those products.That in no way affects our opinions of those products and services.